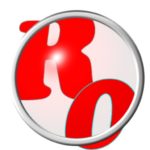 Each year  eye-care professionals, eye doctors, and eyewear customers alike celebrate the second Thursday in October as World Sight Day. World Sight Day is an annual day of awareness seeking to focus global attention on blindness and vision impairment.
This year, the international theme for World Sight Day 2013 is Universal eye health.
Eye-care professionals agree that the #1 way to ensure long-lasting eye health is keeping up with routine eye exams.
This is precisely why this years call-to-action is to get your eyes tested.
You should know..
An estimated 61 million adults in the United States are at high risk for serious vision loss, but only half visited an eye doctor in the past 12 months.
Physicians are unable to pick up signs of glaucoma until they are far advanced; Comprehensive eye exams from an eye doctor reveal warning signs when they first occur.
Eye doctors are able to discover early signs of other underlying health problems — including diabetes and high blood pressure, or serious disorders like strokes or tumours.
At Rochester Optical, we passionately equip our patients with the knowledge they need to properly care for their eyes as well as the sight of their family. Our stores are staffed with knowledgeable professionals who are more than willing to answer any questions you might have. This blog is also intended to help you with with relevant information and tips pertaining to eye care.
ABVI is a local organization that empowers people with vision loss to engage in fulfilling careers and educating the community on the avoidance of vision impairment. This past April Rochester Optical donated a portion of each customers sales to support our friends at ABVI, as well as our participation in the Photo Finish 5k, where #TeamABVI ran on their behalf. Our friends at ABVI are a huge advocate in the community for protecting your sight.
Can you remember the last time you got your eyes checked? Have you recently been experiencing eye strain, headaches, blurry vision, or other common warning signs? Perhaps its time to schedule your next eye exam. Starting today, we can upgrade you to RO Digital Lenses free of charge for the duration of October. These lenses have a spherical front curve and the progressive power digitally surfaced onto the back of the lens, and are generated to much more precise designs than conventional progressives. These will help you have clearer and crisper vision.
Join us in celebrating World Sight Day by scheduling your next eye exam and spreading the word about World Sight Day online by sharing this blog and posting using
#WorldSightDay. #earwaxremovallondon #microsuctionlondon